Get rid of him !!!!

Absolute rubbish player
---
---
safe to say he definatly wont be playing for NZ any time soon
---
Member

Posts: 599
Joined: Tue 17 Jul, 2012 11:32 am
Location: Melbourne
Has liked: 1 time
Been liked: 3 times
lol

lets get rid of every player who played crap at least once in their career and then sign a squad full of players who have never once played crap.

Please name your 25 man squad of current players who have never once had a bad game.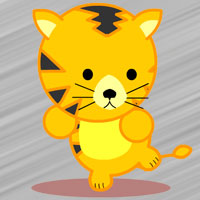 ---
Member

Posts: 2033
Joined: Tue 14 Jul, 2009 12:54 pm
Location: Sth Coast
Has liked: 3 times
Been liked: 9 times
He's a keeper IMO. If for no other reason than we wouldn't be able to afford a replacement who'd be a marked improvement.

He does some really good things and has ability but needs a swift kick to pull him into line and get the garbage out of his game that's crept in.

And getting some more decent ball to him would be good - like Moses gives to Kevvie etc on the RHS.
---
---
---
---
Forum Suppoter

Posts: 5790
Joined: Sat 29 Jan, 2011 2:31 pm
Location: Newcastle
Has liked: 24 times
Been liked: 7 times
Mashies wrote:

maxxy86 wrote:Needs to GO!!!!!

Ridiculous comment...

He had a poor game in attack but is the best centre at our club and generally an excellent player...

You have one bad game and all armchair experts think you should be dropped...
x2
---