Local junior's rapid rise​
Author
Wests Tigers
TimestampWed 6 Jul 2022, 04:31 PM
When coach Brett Kimmorley called Justin Matamua to tell him that he was going to play NRL this weekend, the teen from Campbelltown was lost for words.
The same can't be said for Justin's father Michael, who roared the house down when learning of his son's impending debut.
Matamua will play his very first NRL game off the bench against Parramatta Eels at Leichhardt Oval on Saturday night, fifteen years after first lacing a boot.
This might sound like a 'fairy-tale' story about a young boy with big dreams. And yes, in truth it is. But it's also what you might call a 'textbook' pathways' story, about how the perfect development system should work.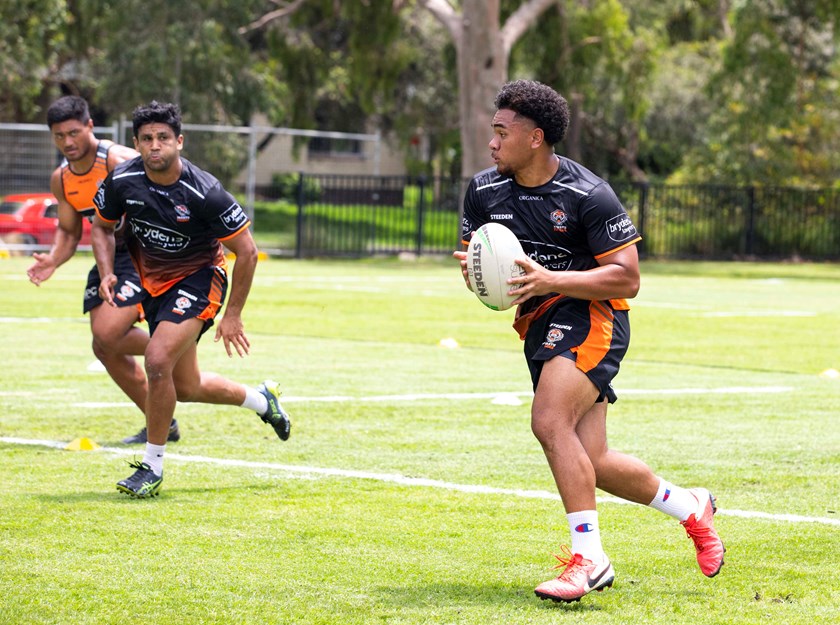 So, very simply put, it goes something like this.
Young boy, joins his local club, plays with that club for a decade or more, the representative teams come calling, he's now a part of Wests Tigers pathways program, and on Saturday, he realises a dream.
Justin first started playing rugby league about two years after the Wests Tigers won their maiden premiership in 2005. No doubt the hype around that victory rubbed off on many kids and parents in the surrounding areas.
"I remember when I was a young boy watching Benji (Marshall) and others too. I sort of knew even way back then that I wanted to do that one day," Matamua said.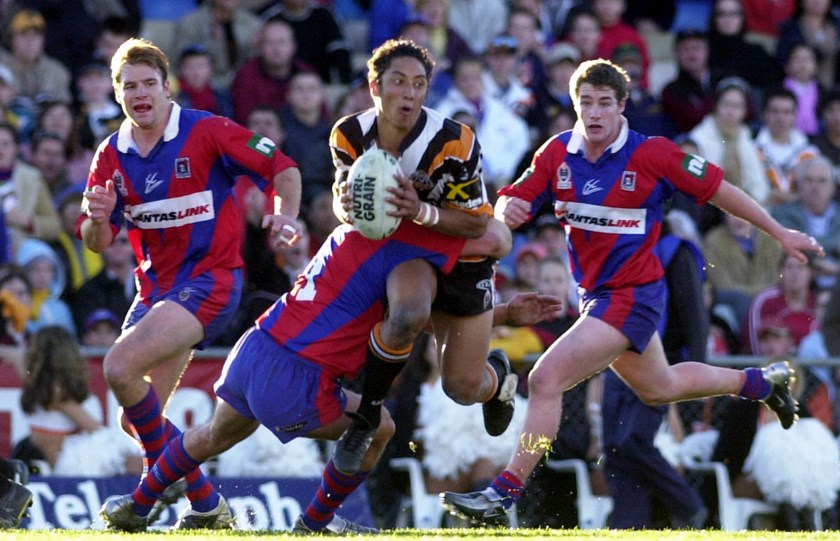 Benji Marshall's NRL debut exactly two months after Matamua was born
Justin started as a four-year-old, unable to tie his own laces, and playing up a year in the Under 6's for Campbelltown City Kangaroos. About a decade later he would also play up a year in his first season with Wests Magpies Harold Matthews team.
Through the grades he went, playing a couple of seasons in Harold Matthews (under 17's) and then a couple of seasons as captain of the Magpies SG Ball (under 19's) team.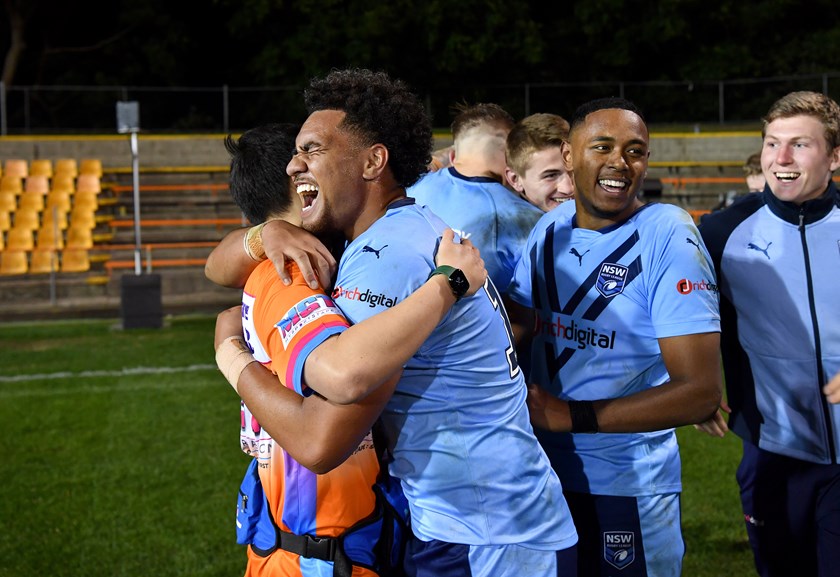 He again played up a year or two this season, firstly with Wests Tigers Jersey Flegg side (under 21's) and then Western Suburbs NSW Cup team, before being rewarded with selection in this year's winning Under 19's NSW State of Origin side.
Although the journey has been long, the recent rise has been rapid.
When this softly spoken forward runs out on Saturday, he will play in his fourth Wests Tigers' team in the space of just six months.
So how did it feel being told his next 'pathways' step was up to the NRL?
"I didn't know what to say when Brett rang me. I thought he was just ringing about training or something, but he told me I was playing against Parra."
I can't describe it. I was lost for words."
I am just so grateful. So grateful. I have worked so hard for this for so long. It's just unbelievable."
Justin Matamua
"When I told my father, he just like yelled with joy. My mum is so happy for me too. It's been a long journey and it's a proud moment for our family."
I'm sure I'll be nervous, but I know I will prepare well and give it my very best on Saturday."
Matamua will become the third player to make his NRL debut for the Wests Tigers inside a week, joining Fonua Pole and Austin Dias who made their first appearance against the Warriors in Auckland.
how fitting, on Geo's memorial game, we have a local campbelltown junior debuting