So some of you may have seen these on facebook, but I thought that they should also be put on here.
The first was done to celebrate the Tigers win, the second to celebrate the 4 straight losses, and the third represents the Dragons 8 losses this year (no. 2 doesn't have a caption as I couldn't think of one at the time.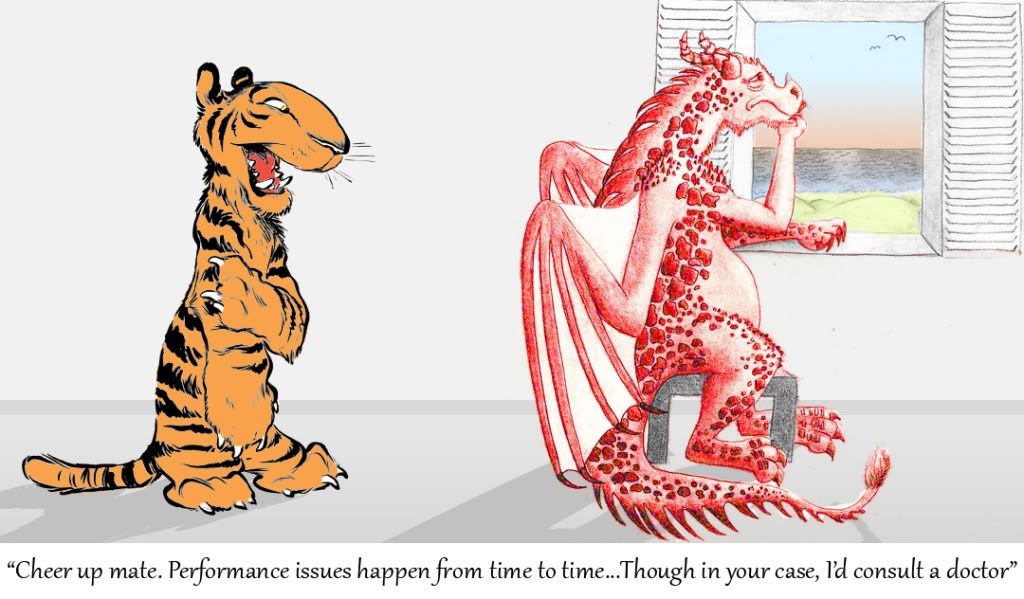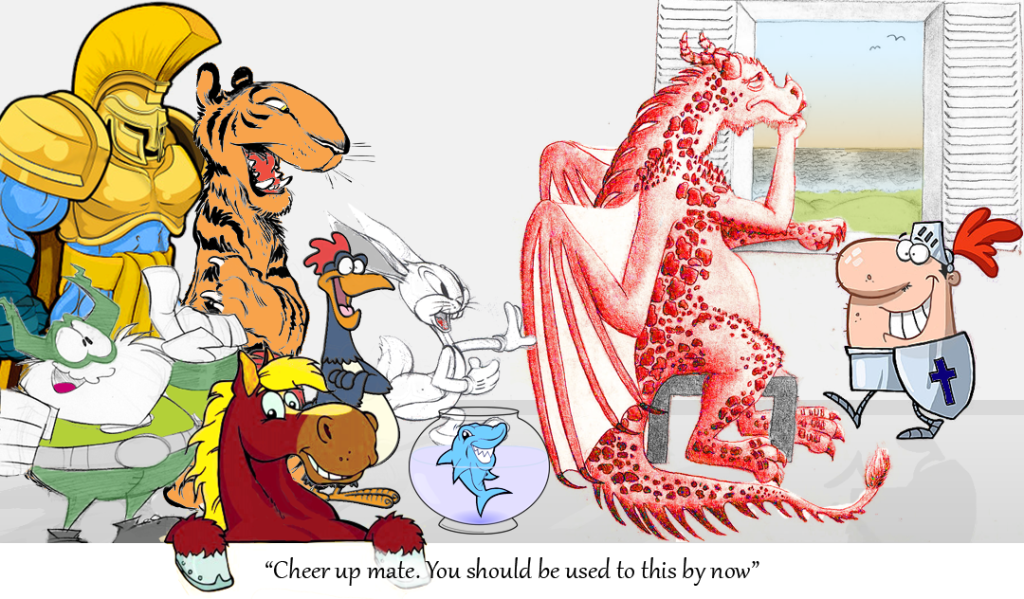 In no.4, the Dragons view of the beautiful and calm Illawarra Ocean has also turned against him.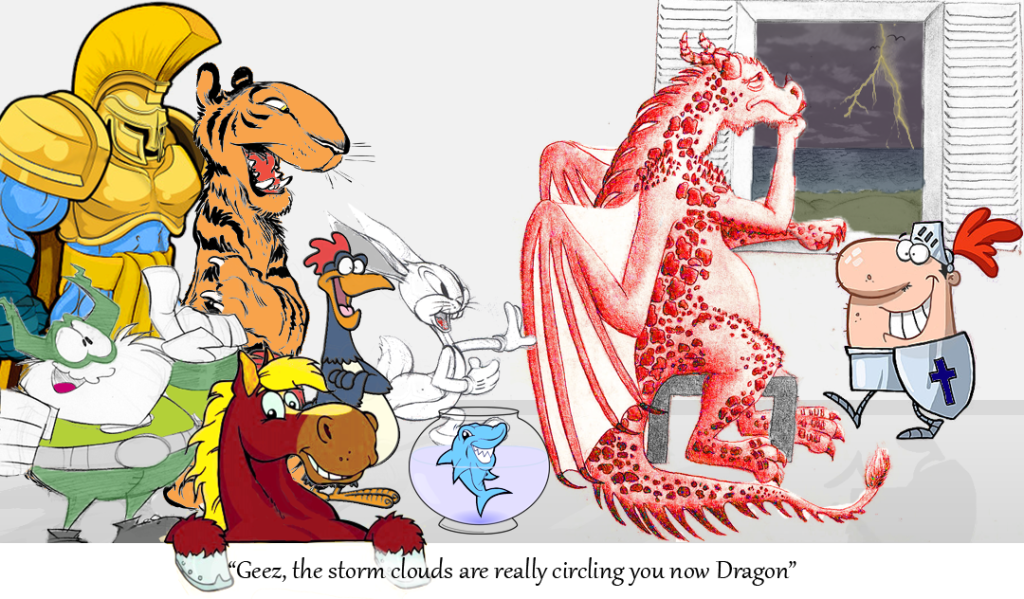 Sadly no further versions were able to be added before the beginning of the finals.
However that doesn't mean that there cannot be any new ones during the finals!!!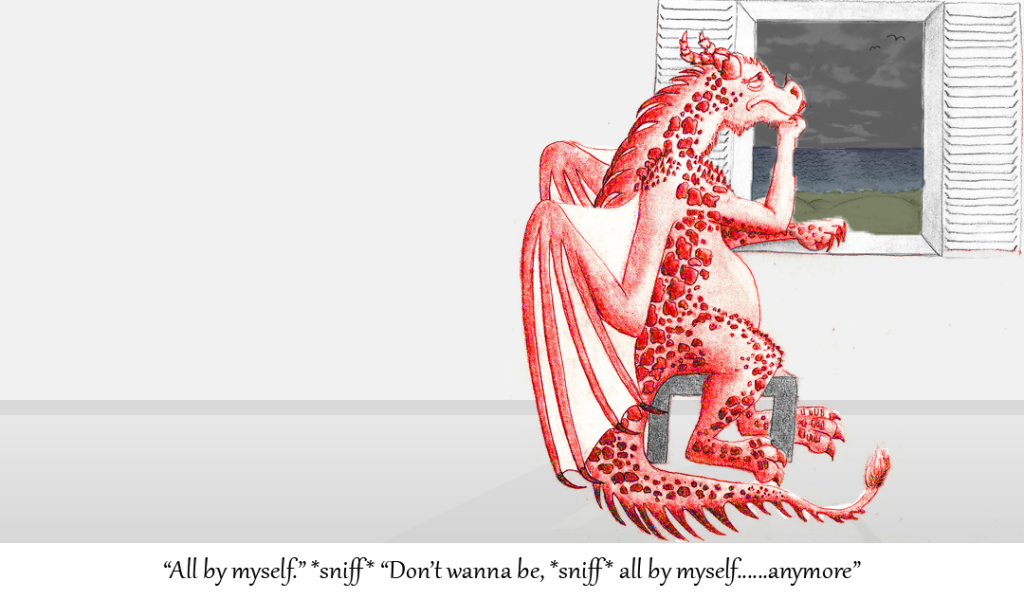 And the end has come