RE: Signing Suggestions & Rumours
@bathursttiger1 said in Signing Suggestions & Rumours:
@winky said in Signing Suggestions & Rumours:

@balmain-boy said in Signing Suggestions & Rumours:

@sly said in Signing Suggestions & Rumours:

Was told by a flegg staff member earlier in the year that Dillon is pound for pound the strongest in the club, he told me he weighs mid 80's and can bench 160kg and squat close to 200kg. He told me cardio wise he's in top 3 in whole club. He told me its a massive effort as he has never had an nrl pre season just the odd session here and there, the guy who told me would know, he had something to do with Dillon in sg ball at the dogs before coming here.

Sounds like someone pumping him up. He's highly talented but has still been swatted away in defence in numerous occasions.

I've seen Dillon play he's the fleggs best attacking player looks dangerous every time he's got the ball yes he does miss tackles but most fullbacks in the nrl are sus in defence massive fan of daine Laurie probably our best player he miss tackles all the time

Daine has to try and tackle ten times the amount of players than any other fullback in the competition due to the amount that are missed by the rest of the team, so he is going to miss more tackles than most fullbacks.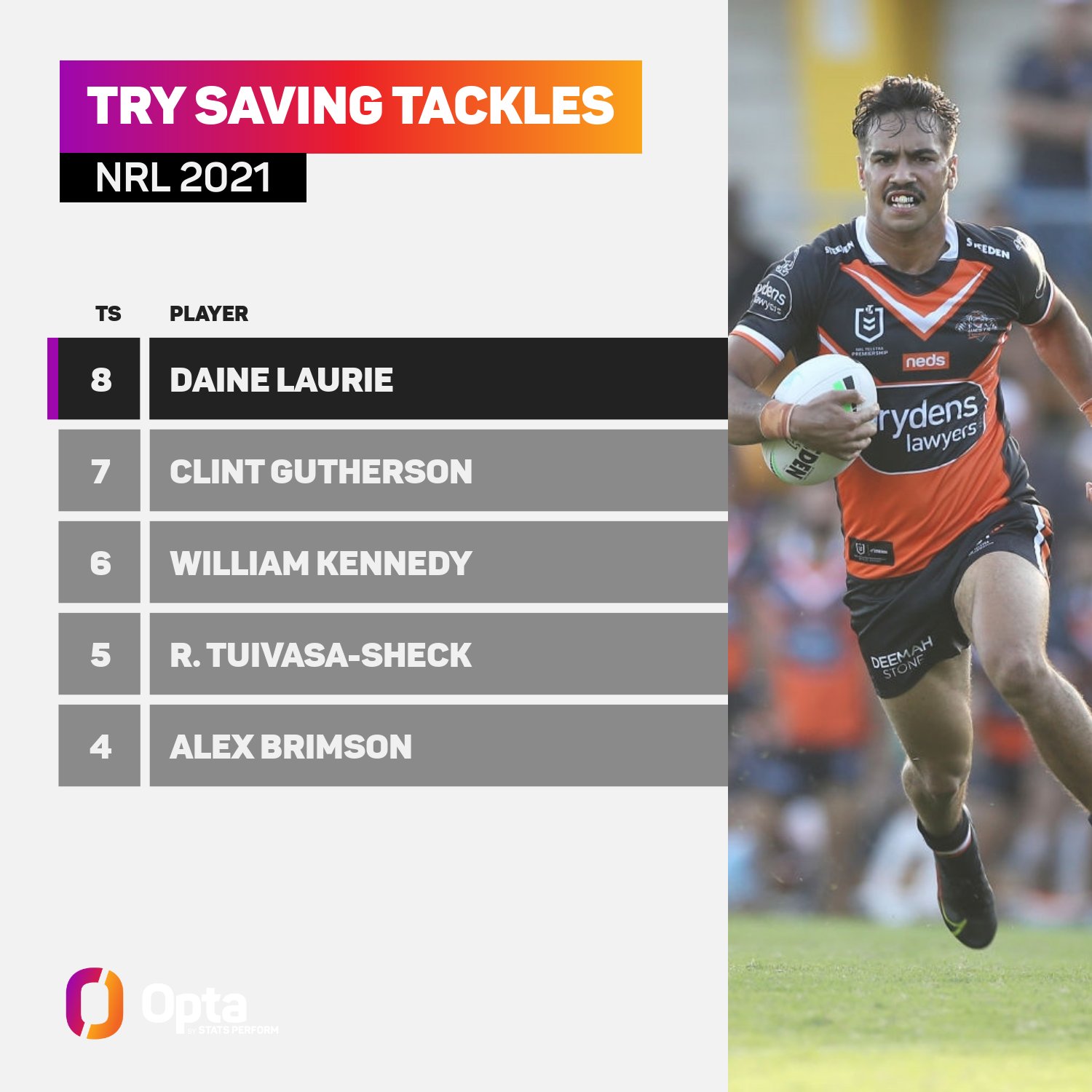 Yeah it's probably the reason why he was leading the NRL for most try saving tackles, before his injury.
He's been pretty solid for a rookie. Believe he also had the most kick defusals at one point too - with a 92% success rate.
posted in Contracts