Connect with your social network account
Member

Posts: 2132
Joined: Fri 19 Feb, 2010 1:47 pm
Plan B....let's destroy Blair. With a relatively inexperienced pack lets target this imposter and match his aggression. If we get the better of him he will take cheap shots and give away penalties. If some of the inexperienced players in their team see this they might lose focus.

Alternatively target the debutants in the Broncos pack which could bait Blair into doing some stupid stuff.
---
---
Brisbane have four forwards out, so we absolutely need to match them through the middle, which should be enough for us to remain competitive. I'm not expecting a win, but given the ins and outs, we have enough in the squad to be in the game in the last 10 mins.

Sadly, wouldn't be surprised if we copped a hiding by 30+.
---
Most importantly, their Hooker is there. He has been unbelievably good at getting his forwards on the front foot early and feeding good ball to the halves when they need it.

In comparison we either have an old lightweight back rower with hands like chese, or an old hooker with 5 mins NRL gametime this year.

Lawrence and Taylor will need to take charge and attack their fringes, where they will have plenty of inexperience.

Also, Hunt won't have the luxury of Gillett to protect him and do his tackling for him. Grant and Ava need to find him in the line and make a beeline for him every single time.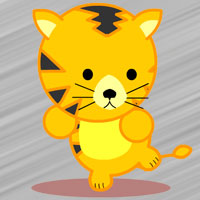 ---
If we play with PATIENCE, then we will win or only lose by a couple. I would happier with the former, but can live with the latter if we are PATIENT!
Sunshine Coast resident.
Tigers fan since birth in 1969.
Fond memories of Leichhardt Oval every home game as a kid with my Dad!
---