Connect with your social network account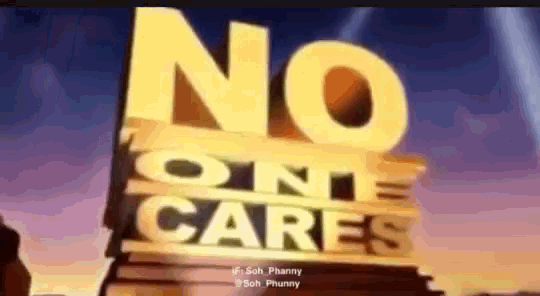 Wests Tigers don't need a Coach.. The playing group has taken over..
happy tiger

wrote:

↑

Thu 25 Oct, 2018 12:17 am

OK I was wrong
happy tiger

wrote:

↑

Thu 22 Nov, 2018 12:13 am

I know at times I'm not always the brightest light in the kitchen
---
---
Member

Posts: 2963
Joined: Thu 02 Dec, 2010 5:21 pm
---
Fade To Black

wrote:

↑

Thu 19 Jul, 2018 3:51 pm

clifferdSH

wrote:

↑

Tue 17 Jul, 2018 1:34 pm

FB_IMG_1531798232922.jpg

Love it. I hope the WT Fb guy has a response along the lines of

"You wouldn't let the Roosters steal your juniors over your 110 year history, you wouldn't let a team mate punch your coach in the face unless you're the souff sidney rabbletohs"

Ironic how the Rabbitohs are playing the staunch, self-righteous card against WT, Wests and Balmain.

AT LEAST NONE OF OUR CLUBS HAS HAD TO STOOP AS LOW AS TO AGREE WITH ANOTHER CLUB TO FORFEIT A GRAND FINAL IN PROTEST, RENEGE ON SAID MUTUAL AGREEMENT, TURN UP ON GRAND FINAL DAY AND CLAIM A "PREMIERSHIP" DUE TO THE OTHER CLUB STICKING TO THE AGREEMENT AND NOT SHOWING UP. How low can you get? Quite possibly the most pathetic, treacherous act in the history of world sport. A gutless, shameful act.

Cheating to win a premiership is one thing, but to deceive another club into not turning up on GF day out of protest yet turning up yourself is the act of the lowest form of human filth.

The Rabbitohs players and supporters would of sung "Glory Glory" with such pride that day back in 1908.............

Supurb, courageous victory that one, it must be such an honour to count that amongst one of your club's Premierships.

Hope WT shove it up the vermin this Saturday.
They are the lowest excuse for a team in the NRL and just about any other comp you want to bring up F to B.
Have never seen a wabbit with integrity - in fact I think the wabbit association has been getting together to demand this mob adopt another logo or they will take legal action for bringing wabbits into disrepute.
New logo that has been suggested for that poor excuse for a club is the "SKUNK"
---
They have no soul. It's a club full of fairweather supporters who only show up when they are winning.
Jumping on the winning bandwagon like Alien.
Their home games are the worst also, ferals and degenerates the lot of them.
---
Member

Posts: 3199
Joined: Sun 28 Apr, 2013 9:00 am
Location: Sitting in front of the computer (again)
...... and lo a great pestilence was released upon them, WT myxo did befall their very being and yea they did gnash their teeth and tear their hair
"Quality Stupidity"
---
---
Shame Inglis isn't playing, so we could end his season again.
---
Member

Posts: 4988
Joined: Sat 17 Oct, 2015 2:14 pm
Was ref George Bishop guilty of what they accuse him of?
Malcolm Knox: What has happened this week is a pity for the Tigers, a pity for Jason Taylor and a pity for Robbie Farah, who had achieved more than the Big Four put together but was somehow turned into collateral damage. (SMH 25-26 March, 2017)
---